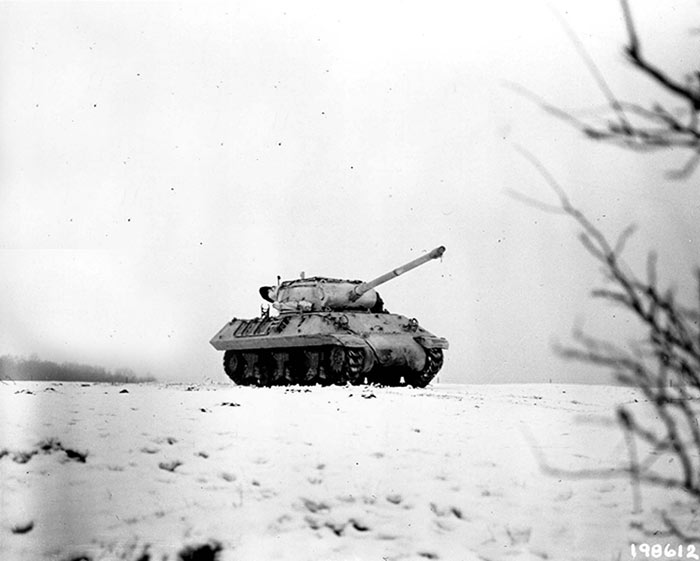 The 707th Tank Destroyer Battalion's major weapon, the M36 Tank Destroyer.
An excellent history of the Battalion is on the Internet at 707 Tank Battalion.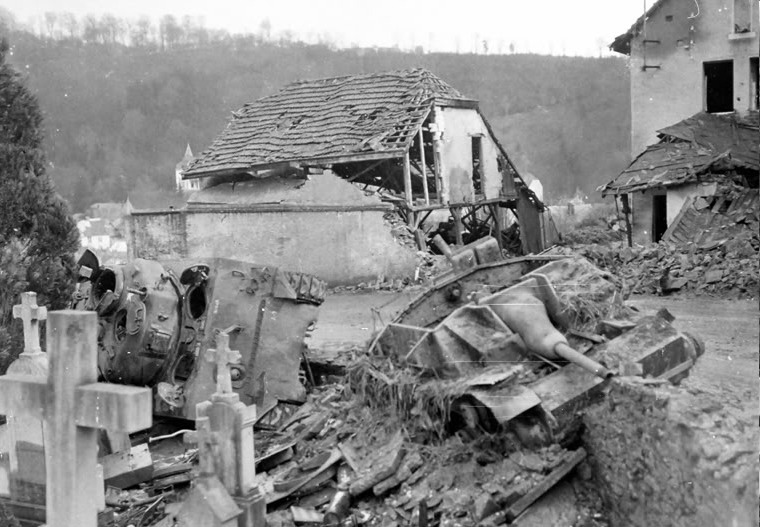 A very interesting article about the 707th Shermans at the Clervaux Castle features photos of a destroyed Sherman is reputed to be the same tank restored and now on display by the casino. An alternative version of the story identifies this as a tank of the 9th Armor. Worth more research! If you are interested, the author has a series of books available at his web site.
Snow Sticks has a scene when the GIs are attacked by a Jagdpanther, a German Tank Destroyer, as show below.