"...A small event, just a one kiloton blast at ground level on the Mall in front of the Space and Air Museum, would dig a crater two hundred feet in diameter and about sixty feet deep……..Not too bad. Now, put ground zero right here on MacDill and we could eliminate south Tampa, smooth off the contours around the bay. Get rid of all the big snakes down at the end of the runway...."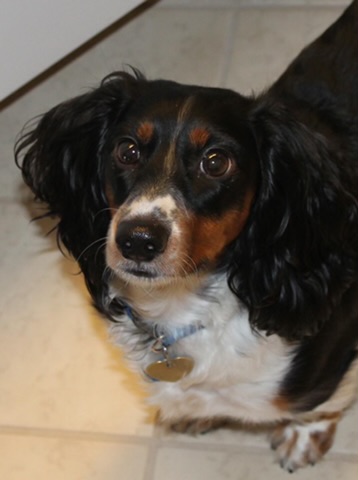 Lost Key begins with Corporal Harry Parker as a young Special Forces soldier thrust into the middle of the disastrous and short-lived Cuban counter-revolution, then takes you with a far older and, perhaps wiser, Parker when he is summoned from his Washington DIA office to revisit the seamy side of Tampa's Ybor City. There he is drawn into the middle of a drugs-for-arms transaction. Not just guns, this time the stakes are higher - a nuclear weapon stolen by fanatical terrorists - the beginning of a wild ride across today's South Florida and the Florida Keys where romance with a member of the Conch Republic threatens to sidetrack his mission.
And, of course, Lost Key as in all my other novels has a dog - in this case Shorty the long-hair dachshund, a member of my very own household.
Tidbits Uncovered Researching and Writing Lost Key
ISBN: 978-1-879043-18-3
Lost Key is a significant revision of Flash of Emerald, originally published by Hard Shell Word Factory and was a winner of Best Mystery at the 2004 EPIC awards. Lost Key is now available at Amazon.com in paper and Kindle editions and through many other eBook distributors (D2D, Smashwords, Apple, B&N, etc...) .